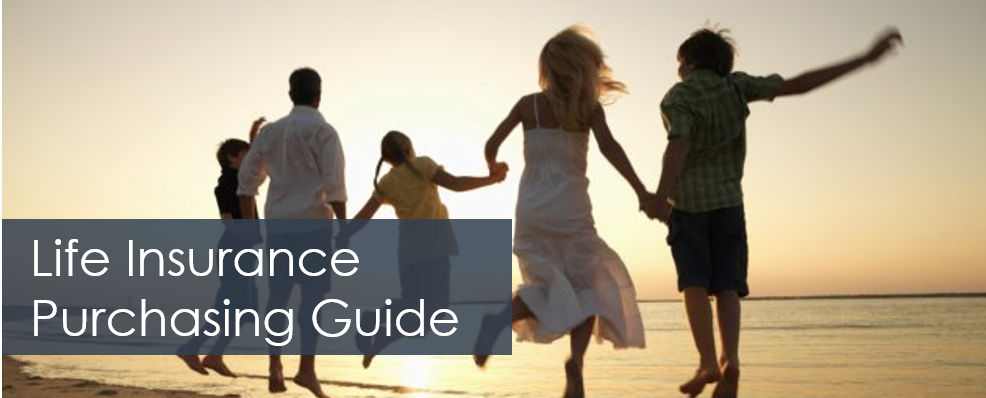 Did you know almost 60% Americans don't own any type of life insurance policy? This is according to the latest study done by the Life and Health Insurance Foundation for Education (www.lifehappens.org).
Life insurance allows your spouse and/or family to receive money to help offset funeral expenses, lost income, and future financial needs.
Purchasing the right policy can be a daunting process, though, which is why we wanted to include what we feel are our top tips to buying a life insurance policy.
If, as you read this information, you have any questions or would like life insurance quotes to evaluate your options, please contact our office.
Why Should I Buy Life Insurance?
If someone depends on your income for their livelihood, like a spouse or child, then you should strongly consider buying life insurance. Life insurance provides the financial support families need if a loved one were to pass away unexpectedly.
How Much Life Insurance Should I Buy?
Figuring out the right limit to use depends upon a variety of factors. Lost income, funeral expenses, college expenses, mortgage loans, consumer debt balances, and additional expenses are just some of the elements you should consider as you evaluate how much to purchase. There are a number of life insurance calculators available to assist you with this process for free.
Which Type of Policy is Right for Me?
There are four basic types of life insurance to choose from; depending upon your financial situation, investment aspirations, and desired limit, some options will work better than others.
The four types of policies are term life, whole life, universal life, and variable life.
Term Life Insurance. Term life insurance, just as its name implies, is a policy that has a specified "term" to the policy. Typical terms are 10, 20, or 30 year, and it is the most common form of life insurance.
Term policies are typically the LEAST expensive because they only provide insurance protection and they do not accumulate cash value. Many term policies include the flexibility to convert them into whole life policies as the individual's income and needs change.
Whole Life Insurance. Whole life insurance, also known as permanent insurance, provides protection through your entire lifetime. As long as you pay your premiums the policy will never expire, regardless of your health condition.
Another major difference between whole life and term is it accumulates a cash value that can be borrowed against or withdrawn. However, because of these two major differences the premiums for a whole life policy are higher than those of a term policy.
Universal Life Insurance. Universal life insurance is similar to whole life insurance in that it provides protection throughout your lifetime and accumulates a cash value. Where it differs, though, is in its flexibility with limits and premiums.
Universal life insurance actually gives you the freedom to increase or decrease your coverage and control the amount and frequency of your premium payments as your insurance and financial needs change.
Variable Universal Life. Variable Universal Life is very similar to universal life with one major addition: variable universal life policies allow policy owners to apply their premium dollars to a variety of investment options. This option offers the possibility for an increased rate of return over a normal universal or permanent policy, but that means it is also subject to market risks associated with investing.
How do I know if the policy I buy is from a reputable insurance company? The policy you buy is only as good as the company insuring it. You need to know the company will be around if you need it to pay a death claim. There are actually a few different rating agencies that rate insurance companies on their overall financial strength and their ability to pay claims. A.M Best, Standard and Poor's, Moody's, and Fitch are all companies that independently evaluate the financial soundness of insurance agencies and assigned them ratings based upon their findings.
Each company rates insurance companies a little differently so you may want to look at multiple ratings as you select a company. You will want to look for an "A" (or AAA depending upon the rating agency) rating and a positive financial outlook to help ensure you select a financially secure insurance company.
How should I purchase my policy?
While you can certainly purchase life insurance online, we recommend working with a life insurance expert or financial planner. Working with a specialist can help you determine the right life insurance product and select adequate policy limits.
Also, by working with a licensed agent it will be much easier to make changes to your policy and receive guidance and answers to your questions as your needs change.
What kind of questions should I ask?
A lot of people simply don't know what questions they should ask in regards to their life insurance. You should make sure you clearly understand the product you are purchasing, which is why we've included a few examples of questions you should be ready to ask.
Is the policy renewable?
Can the policy be canceled?
Can I make changes to the policy?
How long is the premium guaranteed for?
Are there any special policy provisions?
What are the exclusions on the policy?
What can I do to help reduce premiums?
There are actually a number of things you can do to help save on your premiums aside from reducing limits or changing insurance products. Since your current health condition is one of the primary factors used to determine your premium, any changes you can make to move yourself into a "preferred" or "super-preferred" risk class will greatly reduce your premium.
To do so, though, may involve losing weight, exercising, quitting smoking, or lowering cholesterol and blood pressure. And, while it may take some work, moving into the more "preferred" risk classes can save you tens of thousands of dollars over the life of a policy.
Should I always keep the same policy?
Financial situations and family additions are just a couple of reasons why you should evaluate your life insurance needs every few years. Income growth and additional children can significantly affect the limit and type of policy that will fit your situation. We recommend working closely with an agent or financial advisor who understands how to properly address your changing needs.
*The above information is to be used as guidance only, and should not be considered as definite in any particular case. Every policy is different and you need to read through your policy and consult with your agent to best determine how your coverage will respond. Within this article we simply cannot analyze every possible loss exposure and exception to the general guidelines above.
https://chadholste.com/wp-content/uploads/2019/02/The-Holste-Agency-2.png
0
0
webcontroller
https://chadholste.com/wp-content/uploads/2019/02/The-Holste-Agency-2.png
webcontroller
2020-10-19 09:38:02
2020-01-23 21:57:17
Life Insurance Purchasing Guide