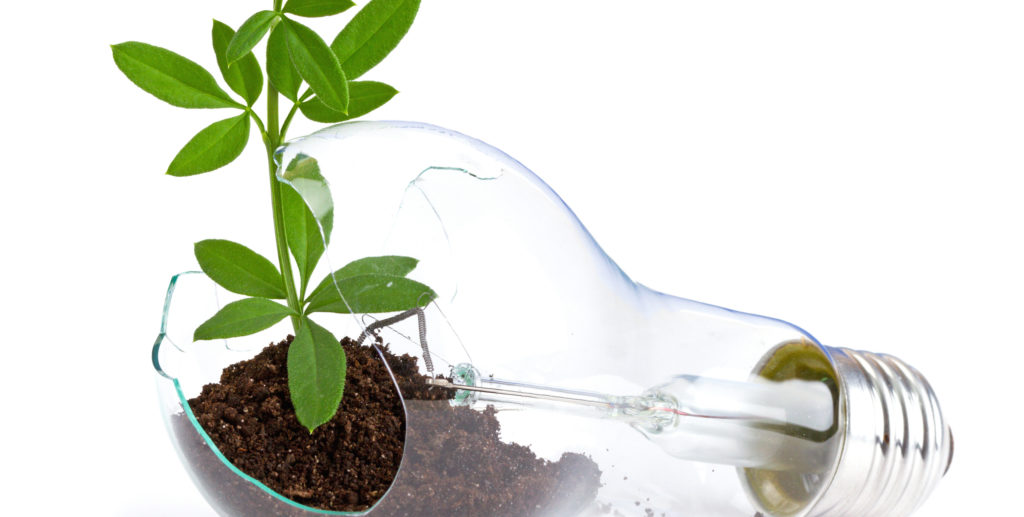 Given the current economy many of us are looking to save money wherever we can. Did you know your utility bills typically account for 15% of your take-home pay? Knowing those bills can consume such a large part of your paycheck, wouldn't it be nice to cut 25 -50% off of those bills?
We like to share money-saving tips with anytime we can, even if they're not insurance related. To that end we have put together a list of our top 20 energy and money-saving tips and tricks. You can find the complete list below.
1. Do your chores at night. Limit the use of heat-generating appliances such as the oven, dishwasher and clothes dryer during the daytime hours when temperatures are hottest. That way you won't make your air conditioner work harder than it has to during the day.
2. Water in the early morning.
If you water your lawn on a regular basis, do so in the early morning hours. By doing so you reduce the amount of water that evaporates.
FYI:
It's not recommended to water in the late evening because having damp grass overnight provides a good environment for parasites that can harm your lawn.
3. Change your light bulbs.
Compact florescent bulbs use about 25% of the electricity of standard incandescent bulbs and will last for years. In fact, according to the U.S. Department of Energy, replacing a standard 60-watt incandescent bulb with a comparable 15-watt fluorescent light bulb could save you $69 over the life of the new bulb.
4. Seal up the house.
Did you know that a properly sealed and insulated home improves energy efficiency by up to 20%? Invest in caulk and weather stripping to plug up any drafts around the edges of you doors and windows.
5. Stop gushing.
Turn the valves under the kitchen and bathroom sinks halfway off. When you open a faucet water won't come gushing out, but there will be plenty to wash dishes or brush teeth.
6. Check your insulation.
Having a well-insulated house will save you a significant amount on your heating and cooling bills and is well worth the cost. It is also the kind of project average homeowners can do themselves.
7. Use fans.
Using a fan is a lot cheaper than running your air-conditioning unit. By doing so you can also turn your thermostat up a few degrees and still be comfortable
8. Don't vent.
Use bathroom and kitchen vent fans sparingly in summer and winter. These fans cost money to run and blow your cooled or heated air outside, forcing your furnace or air conditioner to make up the difference.
9. Hang 'em out to dry.
Besides your refrigerator, your electric clothes dryer is the biggest energy-gobbling appliance in your home. So if it's nice outside, simply hang your clothes out to dry.
10. Change your showerheads.
You can switch to a low flow head without having to settle for a wimpy shower. Newer showerheads can generate high pressure while using less water. These heads cost around $20, have multiple settings, and can save a lot of water.
11. Keep it clean.
Clean air filters monthly for central air, window and wall units. Dirt and dust hinder airflow, reducing efficiency.
12. Close the blinds.
Rooms get hotter without shades or curtains to block the sunlight, especially with south-facing and west-facing windows. Insulated window treatments can help further reduce energy consumption as well.
13. Consider time-of-use plans.
A growing number of electric companies are offering time-of-use plans, which offer lower rates for energy consumption during off-peak hours (usually from midevening to early morning). The catch is users often pay more for peak-hours use, so consider your daily schedule before signing up.
14. Have a free energy audit.
Many power companies provide energy audits free of charge to help you find inefficiencies you may not be able to find on your own. Contact your power company to see if they offer this service.
15. Unplug.
Disconnect your electronic gadgets when they are fully charged or you're just wasting energy. They draw power when they are plugged in, so don't let them soak up juice all night. Standby power for appliances not in use typically accounts for 5% to 10% of residential electricity use, according to the Lawrence Berkeley National Laboratory.
16. Keep the dust out.
Keeping your refrigerator's coils dust-free can save about 6 percent on its power consumption. Just make sure to unplug the fridge before you do anything.
17. Power down.
If you have an electric water heater, install a switch so it is on only when you need hot water. You can also buy a timer to do the job automatically. Turning down the temperature on an electric or gas water heater will also save you money year-round.
18. Install a programmable thermostat.
As simple as this sounds, do you know that a programmable thermostat saves homeowners $300 annually on their heating and cooling bills. =
19. Check it.
Hire a certified technician for an annual check on your home's heating, ventilation, and air-conditioning systems to ensure they are operating at peak efficiency. Leaking ducts, for example, could reduce energy efficiency by up to 20%.
20. Heat health.
To conserve energy, turn off radiators or close heating and cooling vents in vacant rooms. Heavy drapes also lower energy bills.
https://chadholste.com/wp-content/uploads/2019/02/The-Holste-Agency-2.png
0
0
webcontroller
https://chadholste.com/wp-content/uploads/2019/02/The-Holste-Agency-2.png
webcontroller
2018-12-11 05:30:37
2018-12-11 05:30:37
Energy (and Money) Savings Tips & Tricks